17 gennaio 2011
1
17
/

01
/

gennaio
/

2011
17:28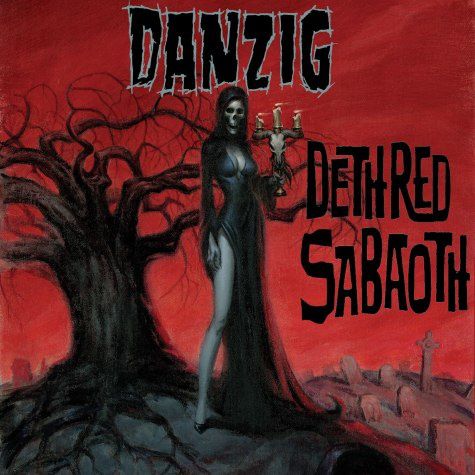 Grazie a Dio è tornato Glenn Danzig, perchè la scena hard rock ultimamente non ha molto da dire; è passato un po' dall'ultimo "Circle of Snakes", ma per fortuna il cattivo maestro dell'horror punk, il fratello degenere di Jim Morrison, mostra di aver definitivamente chiuso con gli effettacci industrial, e riprende le sane abitudini portandoci a fare un giro nelle sue personali catacombe. Basta col ciarpame elettronico, solo chitarre detuned ultradistorte, con ai comandi l'ottimo Tommy Victor di scuola Prong, e la sua voce inconfondibile di satanico crooner, appena velata dagli anni che passano, ma non lontana dai fasti di "Lucifuge".
Con un rituale di magia nera dei suoi, e una mistura di ali di pipistrello, sangue umano tipo 0, polvere da sparo e Jack Daniels, Glenn ha pure riesumato la mummia di Steve Zing, bassista dei Misfits nei tempi che furono, e già che c'era, anche dei potenti amplificatori Kustom vintage, per tornare a far tremare la terra come si deve.
E infatti con "Hammer of the Gods", "Revengeful", "Black Candy" e il poderoso finale di "Pyre of Souls" e "Left Hand Rise Above" ci riesce benissimo: è robusto, sulfureo, sanguigno Danzig-style, "Ju Ju Bone" diventerà un superclassico e la maligna ballad "On a Wicked Night" prende alla gola, perchè Glenn the man a 55 anni ha un carisma che altri si sognano soltanto, e il talento di cui dispone gli permette ancora di essere una delle voci più riconoscibili di tutto il panorama rock e metal, oltre che un songwriter di assoluto rispetto.
Certo la band non possiede il livello tecnico che aveva il quartetto del 1988, e l'album si poteva forse mixare meglio, anzi sembra quasi una scelta programmata quella di cedere la ribalta alle chitarre, e creare un sound claustrofobico, ma va bene così.
Evil Elvis is in the building.